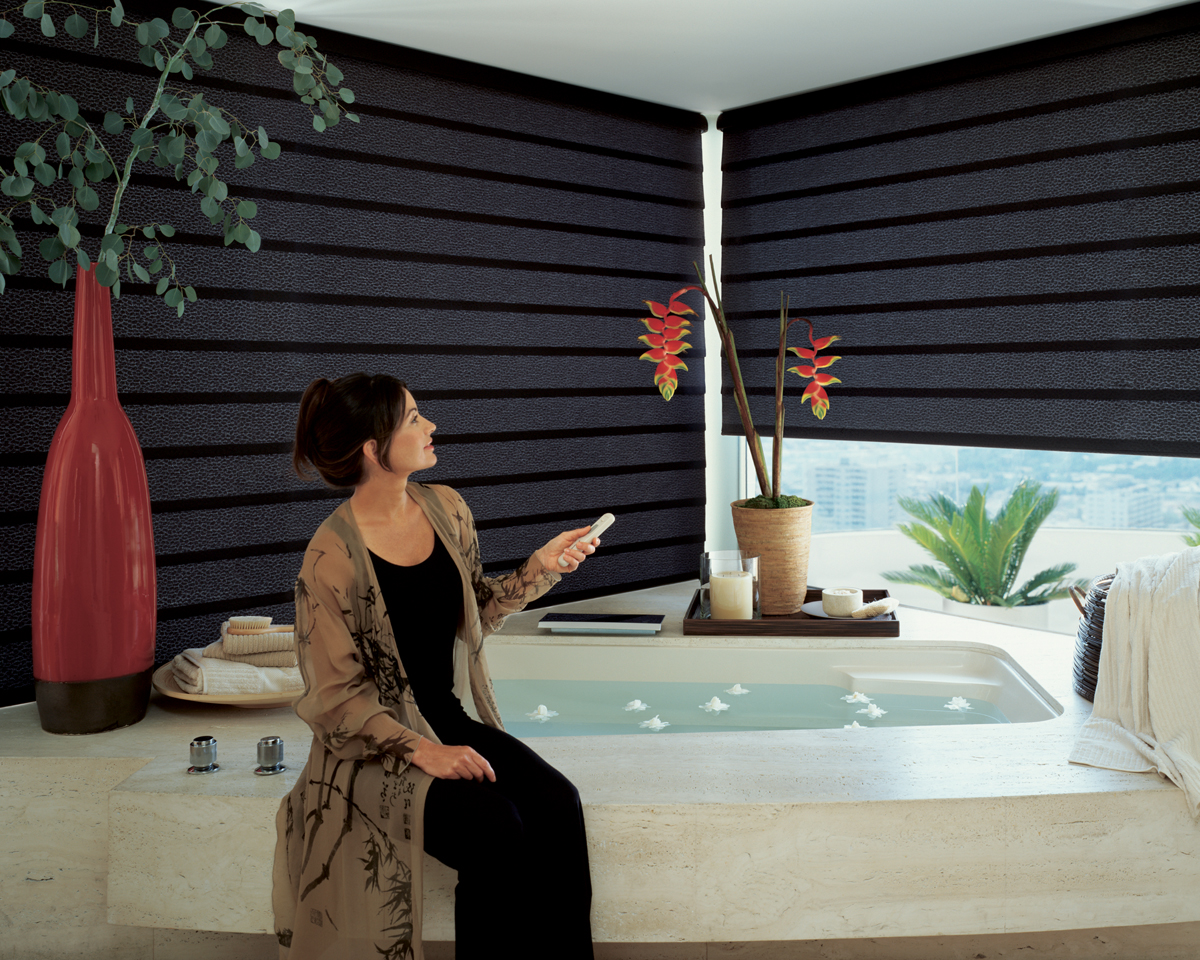 Thanks to a company called Somfy, you won't even have to get up to close the blinds on your windows anymore.

Operating with a small tubular motor, remote controlled shades are great for windows that are hard to reach, such as skylights, high windows or windows behind a sink or tub.

We pride ourselves on being leaders in the Remote Control Industry.

Smart Home, Control from your phone, Switch control or simple remote -- we can do it all.

You can sit anywhere in the room and close your shades to avoid a glare on your TV with just the push of a button.

Not only are they convenient, but remote-controlled shades will help you save on your energy costs as well by blocking out direct sunlight, even through windows that were otherwise impossible to shade.

If you want it done right -- talk to us first! If you are building, it's critical we talk before your electrical phase. Call us now!